I contacted Foundation Legal in February of 2020 for some legal advice about Clemency hearings and possible obtaining all my rights. It was obvious from the first meeting Mr. Morris was very knowledgeable about the process. He also displays kindness, patience and truly cares about his clients rights being restored! Also my case was not cut and dry at all. The Clemency process came back with reasons to deny me on several different occasions. None of the reasons they used to deny me had nothing to do with Mr. Morris however Mr. Morris performed due diligence every time and knew what to do to ensure I have my fair hearing. After 15 months now we are having to reapply again for hopefully the last time to get a hearing date. Mr. Morris would encourage me when I was ready to throw in the towel myself! Mr. Morris is truly a great human being and I would recommend him hands down! I can't put into words how grateful I am. I would also like to point out that Becky with his staff is a wonderful woman as well! Thank you team Foundation Legal!!
Shane W.

If there was 10 stars I would give him 10. Never have I met an attorney that is more attentive to your needs and stuck by my side for almost 10 years. The process was painless and the outcome was better than expected I would recommend anybody looking for a Clemency to call him as soon as possible.
Brian R.

My experience has been wonderful, so great that we have trust worthy people. Keep being the best trustworthy Attorney you can be may God continue to bless this firm thank you.
Andre J.

I have known Ryan Morris for nearly 7 years. He is an extremely talented and hard working clemency lawyer. Foundation Legal is the best clemency law firm in Florida in my opinion. If you are seeking a Florida clemency lawyer, call Ryan Morris today!
Haynes Law Group


Positive: Professionalism, Quality, Responsiveness, Value.
Charles W.

Mr. Morris is the best attorney I have ever worked with, both professionally and on a client basis. He is patient, kind and very detailed and honest. He is quite knowledgeable and if he isn't sure about something, he researches it fully for a proper and accurate response. I would recommend him to anyone and plan to work with him further for other matters. Mr. Morris is a completely trustworthy individual. He really works with his clients and secures the best avenue for them.
Amy

Mr. Morris was incredibly helpful.  He exhibited a high knowledge of the law and was truly dedicated to doing what was best for me.  Highly recommended.
Dave

I found Ryan Morris after performing a search on the internet. Ryan is very knowledgeable with regards to the legal system and how to navigate it properly when making important decisions that could have legal consequences. I found his council to be very helpful and with his assistance I was able to make the correct decision within my business that resulted in me avoiding any further legal issues. He charges a fair rate and is very trustworthy. If you are looking for legal guidance from someone who not only knows what they are doing but also does things right, I would recommend you seek Mr. Morris' help.
Jason

I have utilized Ryan's expertise on several occasions. He is very knowledgeable but more important to me was the thoroughness of his research and preparation. He is always able to respond to even the toughest questions without hesitation or erroneous answers. I have already recommended him to several friends of mine who were happy with his service and reasonable fees. I will gladly recommend him to family, friends and acquaintances without reservation.
Joe

Ryan Morris took to my appeals case like a bulldog. From the start, he seemed like he had a good understanding of what my crappy situation was. I could tell he put a crazy amount of time into my brief and he generally kept me informed about what he was doing and in which direction he was going. You can tell he is a really good writer, even though I only partially understood his arguments. In the end, Ryan Morris saved me a ton of money. Thank you sir.
George

Ryan has been very informative and kept up communication with me through my husbands appeal process. I am, what one could call, a "very needy" client. I am constantly calling and emailing Ryan and I can't say that he has never been unresponsive. He has gotten us a particular hearing for us via his appeal submission. Overall we are extremely satisfied.
Anise

I reached out to Foundation Legal PA for legal advice and was more than satisfied with my experience. Mr. Morris is a true professional with a passion for law and customer service, two qualities that are sometimes rare to find in combination. Mr. Morris was available to take my calls or he was quick to return my messages. His knowledge of the legal system reassured me that I was in good hands. My experience with Foundation Legal PA and Mr. Morris was wonderful and I would highly recommend him to other seeking legal advice.
Rich
CONTACT US NOW FOR YOUR CONSULTATION
Mailing Address:
Foundation Legal, P.A.
3564 Avalon Park Blvd. East
Ste. 1 #139
Orlando, Florida 32828
Contact Us:
Phone: (407) 595-0735
Fax: (321) 275-6948
Email: info@foundationlegalpa.com
Available for consultation Orlando, Florida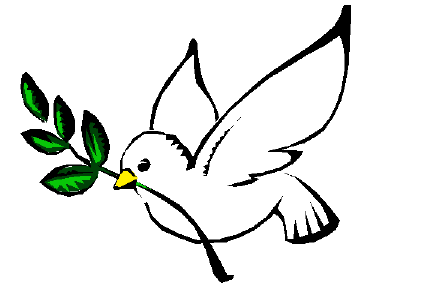 Foundation Legal, P.A.
Ryan C. Morris, Esq.
Florida Clemency Attorney
Florida Pardons
Florida Firearm Rights Restoration
Florida Basic Civil Rights Restoration
Florida Commutation of Sentence
Federal Clemency Attorney
Federal Presidential Pardons
Federal Firearm Rights Restoration
Federal Commutation of Sentence