Ryan C. Morris, Esq.
Ryan graduated with a B.S. in Legal Studies from the University of Central Florida. A Florida Bright Futures Scholarship recipient and Dean's List honoree, he then began a career in business and sales management. Having a strong desire to advocate and continue with his legal career, he attended Barry College of Law in Orlando, Florida.
While attending law school on an academic scholarship, Ryan worked as a law clerk in an established criminal defense firm. He additionally participated in an internship with the Osceola County Attorney's Office and a judicial externship under Circuit Judge Jenifer M. Davis of the 9th Circuit in and for Orange County, Florida.
Upon graduation and obtaining licensure with the State of Florida, he practiced appellate law for a national appellate firm where he gained invaluable experience and knowledge concerning both Florida Clemency and Federal Clemency.
Since 2013 when he began Foundation Legal, P.A., he has been determined to use his knowledge to assist his clients in a personal, individualized manner while pursuing Clemency relief on their behalf.
Ryan currently lives in Orlando, Florida with his wife and three children.  He would be honored to represent you as your clemency lawyer.
CONTACT US NOW FOR YOUR CONSULTATION
If there was 10 stars I would give him 10. Never have I met an attorney that is more attentive to your needs and stuck by my side for almost 10 years. The process was painless and the outcome was better than expected I would recommend anybody looking for a Clemency to call him as soon as possible
My experience has been wonderful, so great that we have trust worthy people. Keep being the best trustworthy Attorney you can be may God continue to bless this firm thank you.
I contacted Foundation Legal in February of 2020 for some legal advice about Clemency hearings and possible obtaining all my rights. It was obvious from the first meeting Mr. Morris was very knowledgeable about the process. He also displays kindness, patience and truly cares about his clients rights being restored! Also my case was not cut and dry at all. The Clemency process came back with reasons to deny me on several different occasions. None of the reasons they used to deny me had nothing to do with Mr. Morris however Mr. Morris performed due diligence every time and knew what to do to ensure I have my fair hearing. After 15 months now we are having to reapply again for hopefully the last time to get a hearing date. Mr. Morris would encourage me when I was ready to throw in the towel myself! Mr. Morris is truly a great human being and I would recommend him hands down! I can't put into words how grateful I am. I would also like to point out that Becky with his staff is a wonderful woman as well! Thank you team Foundation Legal!!
CONTACT US NOW FOR YOUR CONSULTATION
Mailing Address:
Foundation Legal, P.A.
3564 Avalon Park Blvd. East
Ste. 1 #139
Orlando, Florida 32828
Contact Us:
Phone: (407) 595-0735
Fax: (321) 275-6948
Email: info@foundationlegalpa.com
Available for consultation Orlando, Florida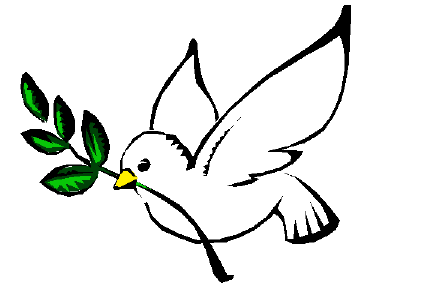 Foundation Legal, P.A.
Ryan C. Morris, Esq.
Florida Clemency Attorney
Florida Pardons
Florida Firearm Rights Restoration
Florida Basic Civil Rights Restoration
Florida Commutation of Sentence
Federal Clemency Attorney
Federal Presidential Pardons
Federal Firearm Rights Restoration
Federal Commutation of Sentence